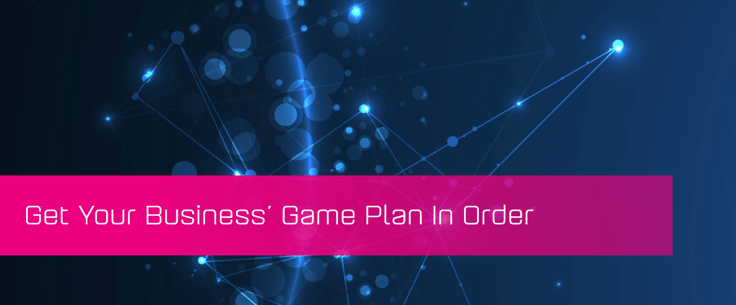 Customer expectations have increased significantly since the start of the pandemic. The customer-centric approach was already on the rise prior to the outbreak and most businesses had already started to adapt their efforts in that regard. It has, however, most certainly been expedited since then and reality has set in that customers expect more from the businesses they interact with.
According to research, including a report from Forbes on the 15 Stats About Post-Covid Customer Service, customers absolutely have different ideas about the services they expect. They have realised that there are tools and technology available which can make their lives easier and more convenient. And they expect businesses to use that tech to deliver top-notch service.
This has been especially true in the distribution and wholesale industries which has a chain reaction effect down the line to other businesses. Supply chains have been under enormous amounts of pressure and these businesses need to step up and deliver accordingly.
What's your Game Plan? Improving customer loyalty? Streamlining operations? Implementing or improving on delivery service? Whatever it may be, it will undoubtedly involve or affect your customers in some way or other.
Customers want their goods quickly, efficiently, cost-effectively and expect it in a way that makes them feel that they have received a good service. This means that everything has to run optimally in the background in order to be delivered excellently at the front end.
Having solid and efficient operational processes in place is an absolute must for modern-day businesses and can help ensure your business runs at its best. It can be done in an easy and efficient manner with the right ERP or Business Management Systems in place.
Streamlining and integrating core business functions, digitising processes, ensuring greater transparency across the business, saving time, cutting costs and the likes will most certainly be helped along with the right ERP or Business Management System, especially if it has been designed and developed specifically for your industry. More importantly, it will help improve processes behind the scenes, which will trickle down and the customer will experience it first-hand at the front end.
A comprehensive and fully-integrated ERP solution will have an array of business-critical modules that will include the likes of customer relationship management (CRM) functionality.
The CRM functionality is designed to support you in managing your customer relationships in a more modern and efficient manner. It can be a powerful tool and having it integrated or as part of your ERP or business management system extends its benefits beyond what may initially be evident.
For starters, access to CRM functionality can deliver the obvious and most important benefits which are to empower staff in a way that can help boost sales and can help improve customer relationships. It will ensure that sales teams can provide a better service on the spot as customer data will, for example, be kept and updated centrally, providing access to the latest customer information like sales order history. It can also help you spot growing trends against certain products and much more.
What's more, having this functionality integrated with your ERP system in the back-end will improve the overall service you are able to offer your customers and your entire operational process will run optimally. Information is key and having it available in a way that is easy to use, easy to understand, and easy to react on, will undoubtedly provide you with an advantage point.
Good service delivery or customer relationships is a business-critical function in an era that belongs to the customer. They have more choices than ever before.
Kerridge Commercial Systems offer fully-integrated Enterprise Resource Planning (ERP) systems and business management software solutions for Distributors and Wholesalers. Contact us today to learn more about how our software can help you run your business your way, with the advantage of efficient operational processes and the ability to offer excellent customer service.
Find out more about Kerridge Commercial Systems' innovative solutions at kerridgecs.co.za.